Welcome To

William D. Ford Career Technical Center
Mission Statement & Points of Pride
Mission Statement
We, the William D. Ford Career-Technical Center staff, will prepare our students with the knowledge, technological proficiency, and personal skills essential for success in an increasingly complex society.
Points of Pride
Annual School-Wide Writing Program
Anti-Bullying Policy Adopted
Student Mentorship Program
16 Community Outreach Programs/Events
11 Regional HOSA winners. 45 Regional HOSA finalists.
More than $165,000.00 awarded in Career Technical specific scholarships.
Four First Place winners in various Welding competitions.
IVD team took Best in Presentation at the Masters of Mobility competition
Three students recognized for the State of Michigan Breaking Traditions award, with one receiving the Merit Award for Excellence.
Sixth consecutive year as a Green School maintaining Evergreen status.
Cost of Educating a Student
Coffee with the Superintendent (April 11, 2019)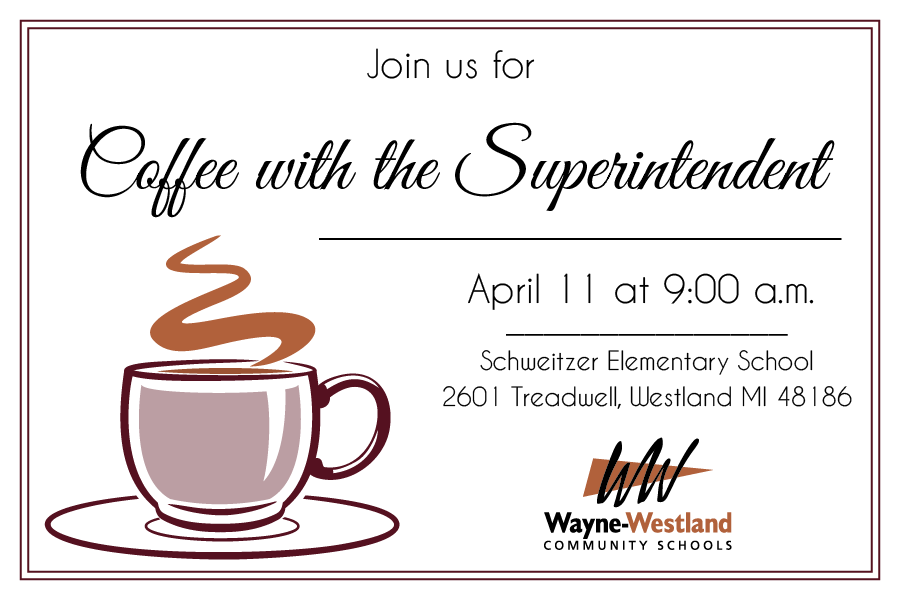 View this image larger
This year's Coffee with the Superintendent will take place on April 11th, 2019 at 9am. Location will be at Schweitzer Elementary School (2601 Treadwell, Westland MI 48186)
Wayne Memorial Theatrical Guild Presents Sister Act
April 25, 26, and 27th at 7pmStockmeyer Auditorium (Wayne Memorial High School)
Tickets are $12
Doors open 30 minutes before each show
 
William D. Ford Career Technical Center - 4th Annual Job Fair
When: May 14, 2019
1st session: 8am to 10am
2nd session: 11am to 1:30pm
Please join us on Tuesday, May 14th for participation in William D. Ford Career Technical Center's Annual Job Fair. Meet with 30+ companies and discuss post-secondary options such as:
 
Full or part-time employment in the workforce
Full or part-time employment with a company that offers an Apprenticeship Program
Full or part-time employment with a company that offers tuition reimbursement
Employment options with the military
Resume and/or Interviewing skills support provided by the Job Placement Office. Please contact Mrs. Bobowski (734-419-2142) or Mrs. Bigelow (734-419-2116) to make an appointment or for more information.
Student Hours: 7:25 am - 1:50 pm
Ford Career Tech Calendar
Ford Career Tech Calendar

‹

March

2019

›

S
M
T
W
T
F
S
1
2
3
4
5
6
7
8
9
10
11
12
13
14
15

Mar 15

8:00 AM to 10:00 AM

A.M. - Elementary Kindergarten Round-up

Location:

WWCSD Elementary Schools (times may vary)

Calendar:

William D. Ford Career Technical Center

16
17
18
19
20
21
22
23
24
25
26
27
28
29
30

Mar 30

No School - Spring Recess

Location:

William D. Ford Career-Tech Center

Calendar:

William D. Ford Career Technical Center

31

Mar 31

No School - Spring Recess

Location:

William D. Ford Career-Tech Center

Calendar:

William D. Ford Career Technical Center
No School - Spring Recess

Location:

William D. Ford Career-Tech Center

Calendar:

William D. Ford Career Technical Center

No School - Good Friday

Location:

William D. Ford Career-Tech Center

Calendar:

William D. Ford Career Technical Center

P.M. - No Students - Professional Development

Time:

11:10 AM to 1:50 PM

Location:

William D. Ford Career-Tech Center

Calendar:

William D. Ford Career Technical Center

No School - Memorial Day Recess

Location:

William D. Ford Career-Tech Center

Calendar:

William D. Ford Career Technical Center

Exams - A.M. in A.M. - No Students in P.M.

Time:

7:25 AM to 10:05 AM

Location:

William D. Ford Career-Tech Center

Calendar:

William D. Ford Career Technical Center
Now Hiring Substitute Bus Drivers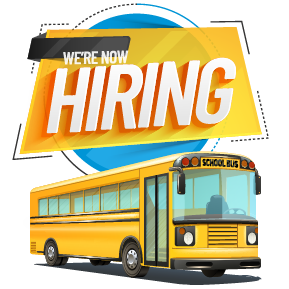 Now Hiring Substitute bus drivers
Part-time hours
$14 per hour