Welcome To

Schweitzer Elementary School
Mission Statement
Bee...a leader
Belief Statement
We believe that...
All students can learn and succeed.
Children learn at different rates and in different ways.
Learning is an active process.
Learning takes place in a safe, orderly and secure environment.
A positive, supportive environment encourages successful learning.
Successful learning takes place when parents, teachers, support staff and students work together as partners.
Children learn best when teachers use the most effective instructional strategies.
---
School Supply List

Classroom Supply List
Education and Safety Information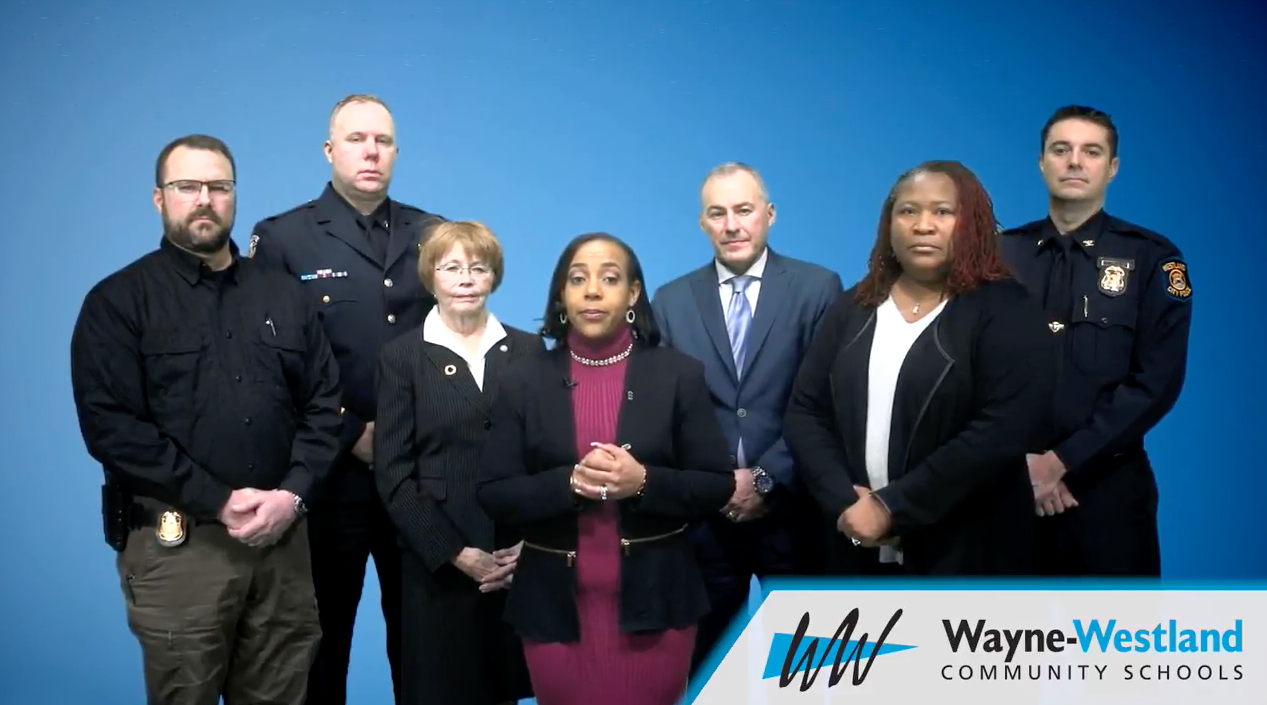 View video from superintendent Shelley Holt, Ed.D

2017-02-27 District Crisis Response
Community Meetings on School Safety
Please review the following letter from our superintendent regarding school safety and meeting times.

2-26-18 Letter from Dr. Holt
Announcements
Learn more about how Westland Youth Assistance Program can help (view larger)
Attendance Line: 734-419-2757
Student Hours: Full Day: 8:30 am - 3:20 pm
AM Half Day: 8:30 am -11:40 am
Schweitzer Calendar
Schweitzer Calendar

‹

June

2018

›

S
M
T
W
T
F
S
1

Jun 1

2:00 PM to 3:00 PM

Author's Celebration

Schweitzer Elementary School

2
3
4
5
6

Jun 6

Field Day

Schweitzer Elementary School

7

Jun 7

5:30 PM to 7:30 PM

Year End Picnic

Schweitzer Elementary School

8
9
10
11

Jun 11

Leadership Ceremonies for 1st grade-3rd grade

Schweitzer Elementary School

6:30 PM to 7:30 PM

Kindergarten Program

Stottlemyer Auditorium @ WMHS

Schweitzer Elementary School

12

Jun 12

Safety Squad Celebration

Schweitzer Elementary School

9:00 AM to 3:00 PM

2nd Grade Walking Field Trip

Schweitzer Elementary School

13

Jun 13

12:00 AM

4th Grade Music Program

Schweitzer Elementary School

10:00 AM to 3:00 PM

4th Grade Celebration & Picnic

Schweitzer Elementary School

14

Jun 14

1/2 day of school-classes begin @ 8:30 am & dismiss @ 11:40 am

Schweitzer Elementary School

15

Jun 15

Last day of school-classes begin @ 8:30 am & dismiss @ 11:40 am

Schweitzer Elementary School

16
17
18
19
20
21
22
23
24
25
26
27
28
29
30