Welcome To

Edison Elementary School
Mission Statement
Students will be empowered to achieve their goals through lifelong learning and leading.
Belief Statement
We believe that all students can learn in a safe, caring, responsible, positive, and respectful environment. We also believe that parent support at home with homework and practice is important to a child's school success and that teachers' utilization of research-based teaching practices will engage all students to achieve their personal best.
Vision Statement
To empower students to be lifelong leaders and learners.
---
Education and Safety Information

Read our letter from Principal Chris Swanson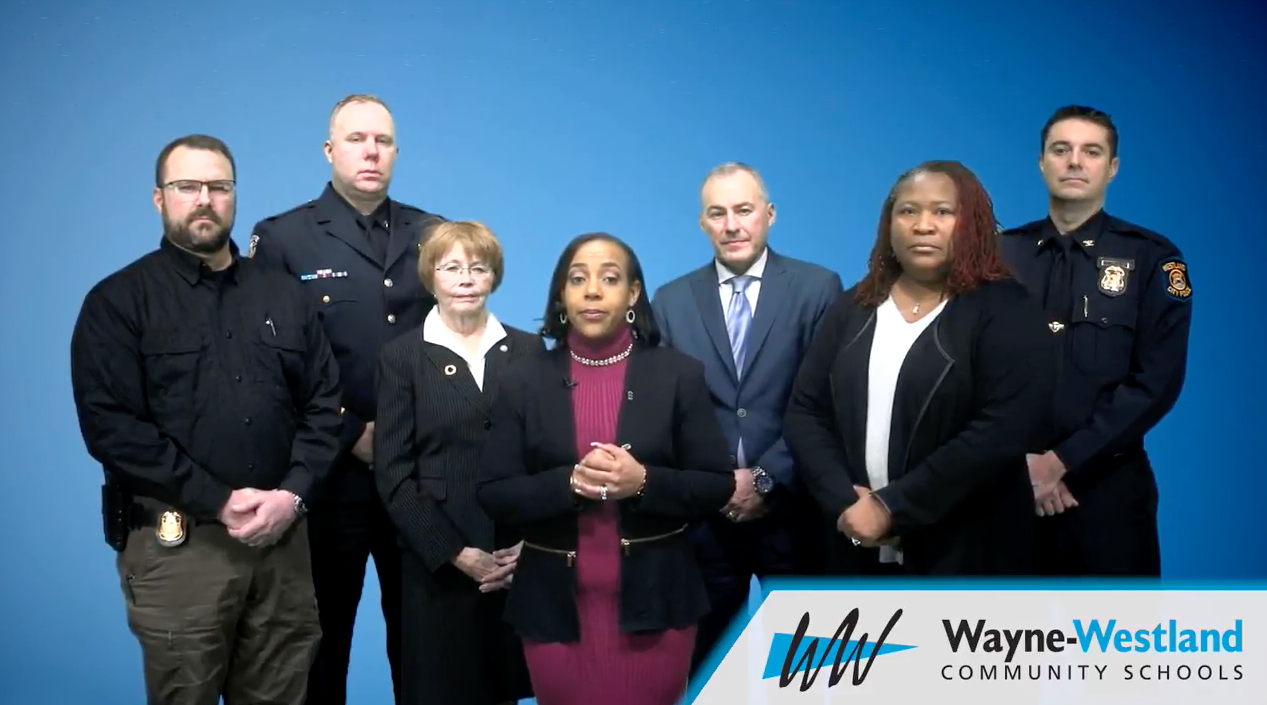 View video from superintendent Shelley Holt, Ed.D

2017-02-27 District Crisis Response
Community Meetings on School Safety
Please review the following letter from our superintendent regarding school safety and meeting times.

2-26-18 Letter from Dr. Holt
February 26, 2018
80's Day at Edison

View all images from last Friday's 80's Day. Our students and faculty dressed up like it was the 1980s.
January 26, 2018
70's Day!
October 21, 2017
Hero Day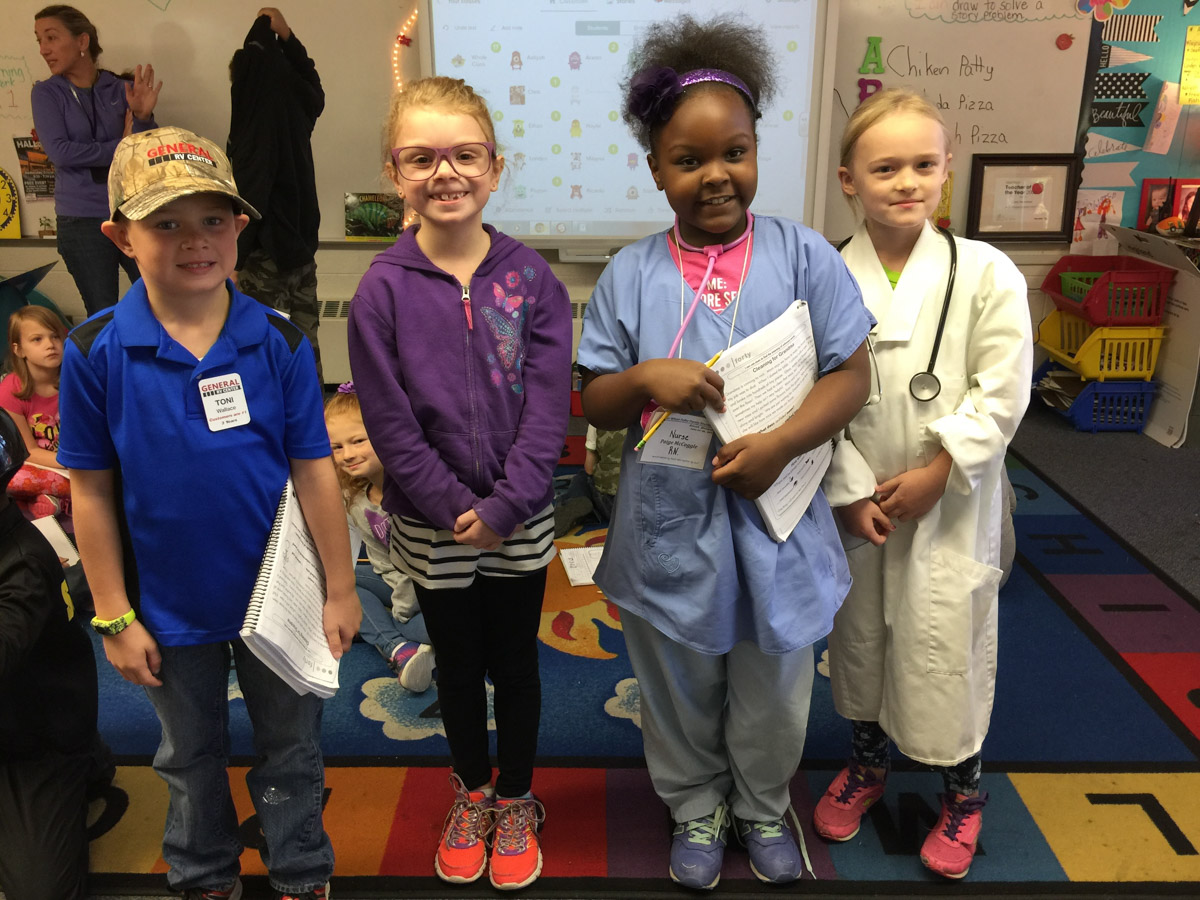 Students dressed like real life heroes. Heroes include moms and dads, teachers, military, mail carriers, construction workers, police, fire, and doctors. View more images from this event.
Attendance Line: 734-419-2606
Student Hours: Full Day: 9:00 am - 3:50 pm
AM Half Day: 9:00 am -12:10 pm
Edison Calendar
Edison Calendar

‹

March

2018

›

S
M
T
W
T
F
S
1
2

Mar 2

READ ACROSS AMERICA DAY - Read for at least 20 minutes

Edison Elementary

This event has a Google Hangouts video call. Join: https://plus.google.com/hangouts/_/wwcsd.net/swansonc?hceid=d3djc2QubmV0X2k2dTQ0bjNhbjdxamZhcms5NGZmc250ZTY4QGdyb3VwLmNhbGVuZGFyLmdvb2dsZS5jb20.2ojngea5gfgnq8v6cp8n15qhpv&hs=121

Wear a Wordy Shirt

Edison Elementary

This event has a Google Hangouts video call. Join: https://plus.google.com/hangouts/_/wwcsd.net/swansonc?hceid=d3djc2QubmV0X2k2dTQ0bjNhbjdxamZhcms5NGZmc250ZTY4QGdyb3VwLmNhbGVuZGFyLmdvb2dsZS5jb20.3rqp66om73fk1toafh3muho3kn&hs=121

3
4
5

Mar 5

Spring Picture Day

Edison Elementary

This event has a Google Hangouts video call. Join: https://plus.google.com/hangouts/_/wwcsd.net/spring-picture?hceid=d3djc2QubmV0X2k2dTQ0bjNhbjdxamZhcms5NGZmc250ZTY4QGdyb3VwLmNhbGVuZGFyLmdvb2dsZS5jb20.u02tgvlf7n3mc7sbaebpt42ksg&hs=121

Wear a Hat for Dr. Seuss Week

Edison Elementary

This event has a Google Hangouts video call. Join: https://plus.google.com/hangouts/_/wwcsd.net/swansonc?hceid=d3djc2QubmV0X2k2dTQ0bjNhbjdxamZhcms5NGZmc250ZTY4QGdyb3VwLmNhbGVuZGFyLmdvb2dsZS5jb20.5h98rqausn08i4nd82rd05e031&hs=121

6

Mar 6

King Pancake Day

Edison Elementary

On this day the only item served for lunch will be pancakes and sausage from the King Pancake company. This event has a Google Hangouts video call. Join: https://plus.google.com/hangouts/_/wwcsd.net/swansonc?hceid=d3djc2QubmV0X2k2dTQ0bjNhbjdxamZhcms5NGZmc250ZTY4QGdyb3VwLmNhbGVuZGFyLmdvb2dsZS5jb20.0bnu9ritij9anc13jer8hhpgbp&hs=121

Wear Crazy Socks for Dr. Seuss Week

Edison Elementary

This event has a Google Hangouts video call. Join: https://plus.google.com/hangouts/_/wwcsd.net/swansonc?hceid=d3djc2QubmV0X2k2dTQ0bjNhbjdxamZhcms5NGZmc250ZTY4QGdyb3VwLmNhbGVuZGFyLmdvb2dsZS5jb20.47r18qsd8n0n6joef00pvud4q8&hs=121

7

Mar 7

Wear a Wacky Outfit for Dr. Seuss Week

Edison Elementary

This event has a Google Hangouts video call. Join: https://plus.google.com/hangouts/_/wwcsd.net/swansonc?hceid=d3djc2QubmV0X2k2dTQ0bjNhbjdxamZhcms5NGZmc250ZTY4QGdyb3VwLmNhbGVuZGFyLmdvb2dsZS5jb20.77rbtl6nivovimi4psjjg1md4l&hs=121

8

Mar 8

Wear your favorite College Shirt for Dr. Seuss Week

Edison Elementary

This event has a Google Hangouts video call. Join: https://plus.google.com/hangouts/_/wwcsd.net/swansonc?hceid=d3djc2QubmV0X2k2dTQ0bjNhbjdxamZhcms5NGZmc250ZTY4QGdyb3VwLmNhbGVuZGFyLmdvb2dsZS5jb20.7jmjlnt73n90hlrqk52i61eqav&hs=121

9

Mar 9

4th Grade Field Trip - Imagination Station

Edison Elementary

This event has a Google Hangouts video call. Join: https://plus.google.com/hangouts/_/wwcsd.net/4th-grade?hceid=d3djc2QubmV0X2k2dTQ0bjNhbjdxamZhcms5NGZmc250ZTY4QGdyb3VwLmNhbGVuZGFyLmdvb2dsZS5jb20.0p4a01b1pfhkn2lki1dme1lrdk&hs=121

Wear Green for Dr. Seuss Week

Edison Elementary

This event has a Google Hangouts video call. Join: https://plus.google.com/hangouts/_/wwcsd.net/swansonc?hceid=d3djc2QubmV0X2k2dTQ0bjNhbjdxamZhcms5NGZmc250ZTY4QGdyb3VwLmNhbGVuZGFyLmdvb2dsZS5jb20.02hni0mqp5evcs9rusojqubu6c&hs=121

10
11
12

Mar 12

Scholastic Book Fair

Edison Elementary

This event has a Google Hangouts video call. Join: https://plus.google.com/hangouts/_/wwcsd.net/scholastic-book?hceid=d3djc2QubmV0X2k2dTQ0bjNhbjdxamZhcms5NGZmc250ZTY4QGdyb3VwLmNhbGVuZGFyLmdvb2dsZS5jb20.8fffckne349sld643bgsq6u9s8&hs=121

6:00 PM to 7:00 PM

Family Literacy Night

Edison Elementary

This event has a Google Hangouts video call. Join: https://plus.google.com/hangouts/_/wwcsd.net/family?hceid=d3djc2QubmV0X2k2dTQ0bjNhbjdxamZhcms5NGZmc250ZTY4QGdyb3VwLmNhbGVuZGFyLmdvb2dsZS5jb20.82funqlfd6v5tlmmpv0o2edg0s&hs=121

13

Mar 13

Scholastic Book Fair

Edison Elementary

This event has a Google Hangouts video call. Join: https://plus.google.com/hangouts/_/wwcsd.net/scholastic-book?hceid=d3djc2QubmV0X2k2dTQ0bjNhbjdxamZhcms5NGZmc250ZTY4QGdyb3VwLmNhbGVuZGFyLmdvb2dsZS5jb20.8fffckne349sld643bgsq6u9s8&hs=121

14

Mar 14

Scholastic Book Fair

Edison Elementary

This event has a Google Hangouts video call. Join: https://plus.google.com/hangouts/_/wwcsd.net/scholastic-book?hceid=d3djc2QubmV0X2k2dTQ0bjNhbjdxamZhcms5NGZmc250ZTY4QGdyb3VwLmNhbGVuZGFyLmdvb2dsZS5jb20.8fffckne349sld643bgsq6u9s8&hs=121

Popcorn Day

Edison Elementary

This event has a Google Hangouts video call. Join: https://plus.google.com/hangouts/_/wwcsd.net/popcorn-day?hceid=d3djc2QubmV0X2k2dTQ0bjNhbjdxamZhcms5NGZmc250ZTY4QGdyb3VwLmNhbGVuZGFyLmdvb2dsZS5jb20.d9bjtioe83na0i3nklp3i8jfd0&hs=121

15

Mar 15

Scholastic Book Fair

Edison Elementary

This event has a Google Hangouts video call. Join: https://plus.google.com/hangouts/_/wwcsd.net/scholastic-book?hceid=d3djc2QubmV0X2k2dTQ0bjNhbjdxamZhcms5NGZmc250ZTY4QGdyb3VwLmNhbGVuZGFyLmdvb2dsZS5jb20.8fffckne349sld643bgsq6u9s8&hs=121

6:00 PM to 8:00 PM

Edison Skate Night

Skateland West Family Fun Center, 37550 Cherry Hill Rd, Westland, MI 48185, USA

Edison Elementary

Families can come and skate. Entrance fee is $10 and includes skate rental, a soda, and 1 piece of pizza per person. This event has a Google Hangouts video call. Join: https://plus.google.com/hangouts/_/wwcsd.net/edison-skate?hceid=d3djc2QubmV0X2k2dTQ0bjNhbjdxamZhcms5NGZmc250ZTY4QGdyb3VwLmNhbGVuZGFyLmdvb2dsZS5jb20.2v39381lu8f8k5df6aal4f7oss&hs=121

16

Mar 16

Scholastic Book Fair

Edison Elementary

This event has a Google Hangouts video call. Join: https://plus.google.com/hangouts/_/wwcsd.net/scholastic-book?hceid=d3djc2QubmV0X2k2dTQ0bjNhbjdxamZhcms5NGZmc250ZTY4QGdyb3VwLmNhbGVuZGFyLmdvb2dsZS5jb20.8fffckne349sld643bgsq6u9s8&hs=121

1/2 Day for Students; 12:10 Dismissal

Edison Elementary

This event has a Google Hangouts video call. Join: https://plus.google.com/hangouts/_/wwcsd.net/1-2-day-for?hceid=d3djc2QubmV0X2k2dTQ0bjNhbjdxamZhcms5NGZmc250ZTY4QGdyb3VwLmNhbGVuZGFyLmdvb2dsZS5jb20.7efg62qblr4ept16inqsni895g&hs=121

Wear Edison Gear or Red, White, and Blue for Reading Month

Edison Elementary

This event has a Google Hangouts video call. Join: https://plus.google.com/hangouts/_/wwcsd.net/swansonc?hceid=d3djc2QubmV0X2k2dTQ0bjNhbjdxamZhcms5NGZmc250ZTY4QGdyb3VwLmNhbGVuZGFyLmdvb2dsZS5jb20.5aephhs8rl4lqson4jeph3n0r8&hs=121

1:00 PM to 2:00 PM

Kindergarten Round Up

Edison Elementary

This event has a Google Hangouts video call. Join: https://plus.google.com/hangouts/_/wwcsd.net/kindergarten?hceid=d3djc2QubmV0X2k2dTQ0bjNhbjdxamZhcms5NGZmc250ZTY4QGdyb3VwLmNhbGVuZGFyLmdvb2dsZS5jb20.bjhdabh0sivbn1sbnquj8ih3q4&hs=121

6:00 PM to 7:00 PM

Kindergarten Roundup - paperwork turn in

Edison Elementary

This event has a Google Hangouts video call. Join: https://hangouts.google.com/hangouts/_/wwcsd.net/kindergarten?hceid=d3djc2QubmV0X2k2dTQ0bjNhbjdxamZhcms5NGZmc250ZTY4QGdyb3VwLmNhbGVuZGFyLmdvb2dsZS5jb20.uk1t7i85jroofqrb2usnri4se4&hs=121

17
18
19
20
21
22
23

Mar 23

Sports Theme Day for Reading Month

Edison Elementary

Dress as your favorite Olympian - Winter or Summer. This event has a Google Hangouts video call. Join: https://plus.google.com/hangouts/_/wwcsd.net/swansonc?hceid=d3djc2QubmV0X2k2dTQ0bjNhbjdxamZhcms5NGZmc250ZTY4QGdyb3VwLmNhbGVuZGFyLmdvb2dsZS5jb20.70e1b7d0nettr6d2dqjkap53be&hs=121

9:30 AM to 12:30 PM

4th Grade Field Trip - Leslie Science Center

Edison Elementary

This event has a Google Hangouts video call. Join: https://plus.google.com/hangouts/_/wwcsd.net/4th-grade?hceid=d3djc2QubmV0X2k2dTQ0bjNhbjdxamZhcms5NGZmc250ZTY4QGdyb3VwLmNhbGVuZGFyLmdvb2dsZS5jb20.fj63mtek3ldc9kmv5t2l6kio5k&hs=121

24
25
26
27

Mar 27

3rd Grade Field Trip - History Museum

Edison Elementary

This event has a Google Hangouts video call. Join: https://plus.google.com/hangouts/_/wwcsd.net/3rd-grade?hceid=d3djc2QubmV0X2k2dTQ0bjNhbjdxamZhcms5NGZmc250ZTY4QGdyb3VwLmNhbGVuZGFyLmdvb2dsZS5jb20.lee28h3ei2vpnepv8mbpd0ejug&hs=121

6:00 PM to 8:00 PM

Family Movie Night

Edison Elementary

This event has a Google Hangouts video call. Join: https://plus.google.com/hangouts/_/wwcsd.net/family-movie?hceid=d3djc2QubmV0X2k2dTQ0bjNhbjdxamZhcms5NGZmc250ZTY4QGdyb3VwLmNhbGVuZGFyLmdvb2dsZS5jb20.ssotkr66rmhl8dak49n0aduvr0&hs=121

28

Mar 28

4:00 PM to 5:00 PM

PTO Meeting

Edison Library

Edison Elementary

This event has a Google Hangouts video call. Join: https://plus.google.com/hangouts/_/wwcsd.net/pto-meeting?hceid=d3djc2QubmV0X2k2dTQ0bjNhbjdxamZhcms5NGZmc250ZTY4QGdyb3VwLmNhbGVuZGFyLmdvb2dsZS5jb20.299hjuhcsu90161k7shfirj2tk&hs=121

29

Mar 29

Spirit Day - Pajama Day

Edison Elementary

Students are encouraged wear their comfy pjs for a read in to celebrate the end of March is Reading Month. This event has a Google Hangouts video call. Join: https://plus.google.com/hangouts/_/wwcsd.net/spirit-day?hceid=d3djc2QubmV0X2k2dTQ0bjNhbjdxamZhcms5NGZmc250ZTY4QGdyb3VwLmNhbGVuZGFyLmdvb2dsZS5jb20.0093a91o29d68nl8fk894d51q2&hs=121

30

Mar 30

Spring Break - No School for Students

Edison Elementary

This event has a Google Hangouts video call. Join: https://plus.google.com/hangouts/_/wwcsd.net/spring-break-no?hceid=d3djc2QubmV0X2k2dTQ0bjNhbjdxamZhcms5NGZmc250ZTY4QGdyb3VwLmNhbGVuZGFyLmdvb2dsZS5jb20.mofk0sgl95602lvthq6q6u28do&hs=121

31

Mar 31

Spring Break - No School for Students

Edison Elementary

This event has a Google Hangouts video call. Join: https://plus.google.com/hangouts/_/wwcsd.net/spring-break-no?hceid=d3djc2QubmV0X2k2dTQ0bjNhbjdxamZhcms5NGZmc250ZTY4QGdyb3VwLmNhbGVuZGFyLmdvb2dsZS5jb20.mofk0sgl95602lvthq6q6u28do&hs=121