Welcome To

Wildwood Elementary School
Mission Statement
Learning and Leading for Life
Vision
As you enter Wildwood Elementary you become a member of our family. At Wildwood we share in each others accomplishments, failures, happiness and frustrations. We laugh together, lean together, love together, and live together.
The Wildwood family strives to maintain the values of honesty, responsibility, respect, hard work, and a sense of pride in a safe environment.
The Wildwood family will meet the high expectations of the 21st century by developing successful, life-long learners and productive members making a positive difference in the community.
The Wildwood think tank is a place where home and school relationships flourish. We welcome you to join us as we stay on the cutting edge of research and technology.
Wildwood envisions ourselves as a model school. As a family we are dedicated to learning at all levels. Every member feels valued and ideas are shared. At Wildwood we invite you to join our family and help make a difference. Learning for all whatever it takes!
---
Education and Safety Information​

Read our letter from our Principal, Mark Watson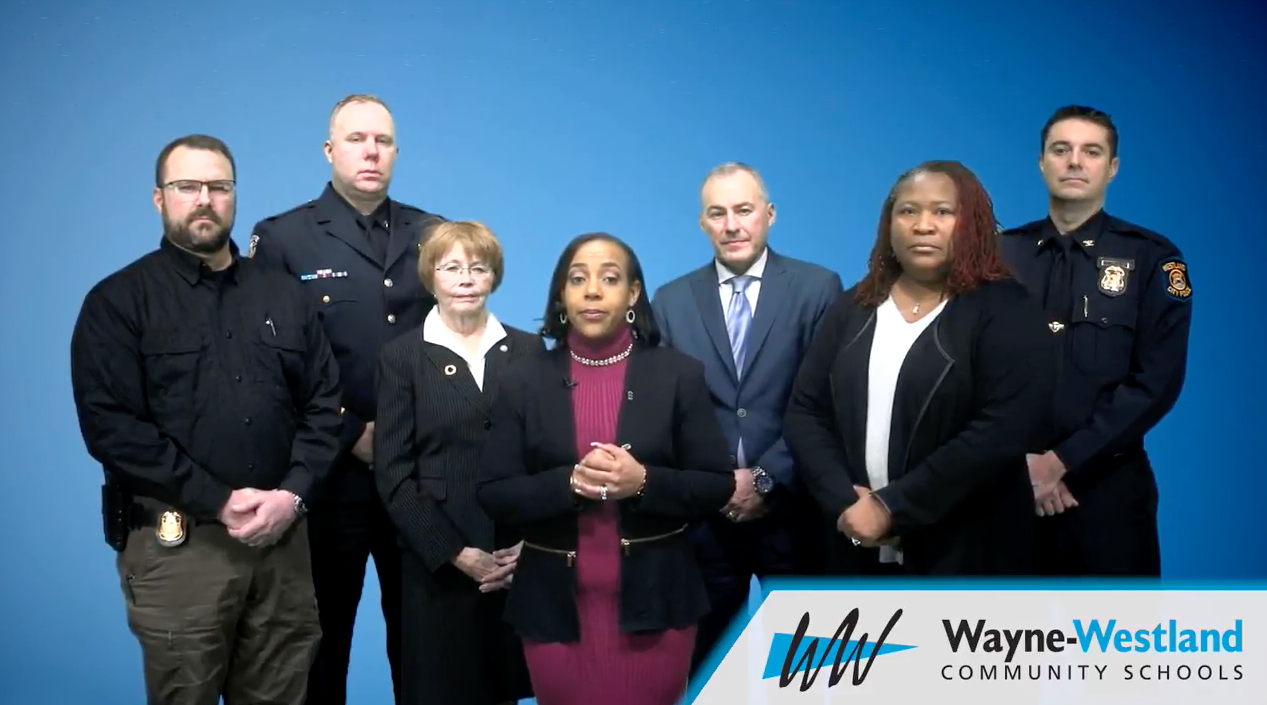 View video from superintendent Shelley Holt, Ed.D

2017-02-27 District Crisis Response
Community Meetings on School Safety
Please review the following letter from our superintendent regarding school safety and meeting times.

2-26-18 Letter from Dr. Holt
Announcements
Learn more about how Westland Youth Assistance Program can help (view larger)
Attendance Line: 734-419-2799
Student Hours: Full Day: 9:00 am - 3:50 pm
AM Half Day: 9:00 am -12:10 pm
Wildwood Calendar
Wildwood Calendar

‹

June

2018

›

S
M
T
W
T
F
S
1

Jun 1

Field Day

Wildwood Elementary

2
3
4

Jun 4

Volunteer Appreciation

Wildwood Elementary

5
6

Jun 6

2nd Green Field Village

Wildwood Elementary

7
8
9
10
11

Jun 11

Kdg End of the year program

Wildwood Elementary

12

Jun 12

1st Bowling

Wildwood Elementary

4th Grade Graduation

Wildwood Elementary

13

Jun 13

Kdg Picnic

Wildwood Elementary

14
15
16
17
18
19
20
21
22
23
24
25
26
27
28
29
30