Welcome To

Hamilton Elementary School
School Supply List

K-4 School Supply List
Mission Statement & Points of Pride
Mission Statement
Choose to be the STAR you are!
Vision Statement
Welcome to Hamilton where we stand for success! We believe in engaging students in opportunities that will build their future, inspire life long learning, and develop a community of leaders by providing solid curriculum and a safe and nurturing environment.
---
Points of Pride
Hamilton hosts the YMP program with our 2nd-grade team
Girls on Run team raised $426 to donate to the Michigan Humane Society
Student council Flashlight Team leads community service projects to improve the school and community in positive ways.
Hamilton uses Class Dojo school-wide
All Hamilton teachers and staff participate and support school-wide PBIS
Hamilton celebrates students positive behavior and teaches targeted behavior skills with whole school monthly PBIS assemblies.
81 Hamilton 4th graders participate in the Service and Safety Squad.
The Cost of Educating a Student
Tuesday, October 23rd - State of the District
We're having our annual State of the District event on October 23, 2018 at John Glenn Auditorium (36105 Marquette, Westland MI) at 6:30pm (doors open at 6pm for gallery walk)
Friday, October 26th - 8th Annual Spooktacular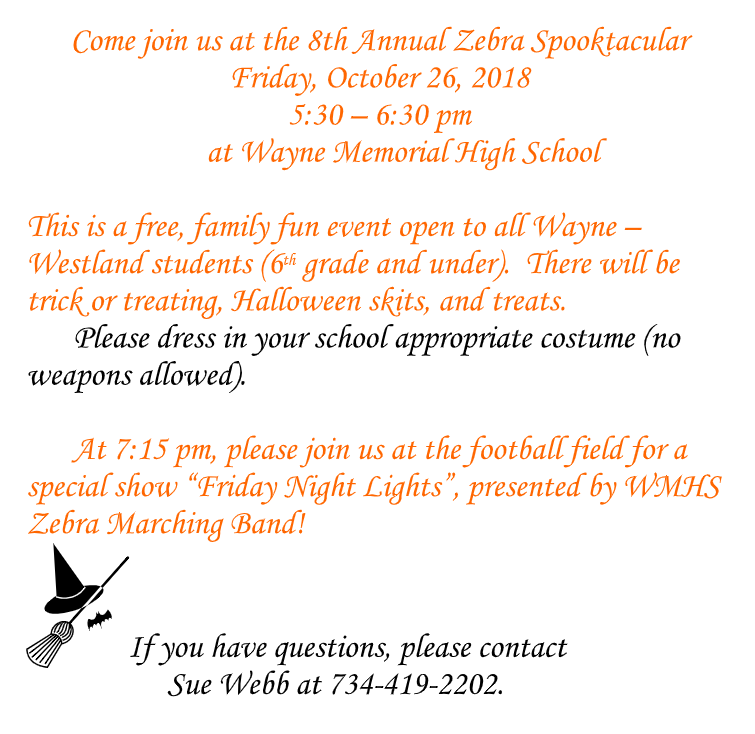 This event takes place at
Wayne Memorial High School
3001 Fourth Street
Wayne, MI 48184
Phone: 734-419-2200
What time? 5:30 pm to 6:30 pm
This is a FREE family fun event open to all Wayne-Westland students (6th Grade and under). There will be trick or treating, Halloween skits, and treats. Dress appropriately!
At 7:15 pm, please join us at the football field for a special show "Friday Night Lights," presented by WMHS Zebra Marching Band!
October 1, 2018
FREE Breakfast and Lunch for ALL K-12 Students!
Great News- FREE Breakfast and Lunch for ALL K-12 students!
Beginning Oct. 1, 2018, Wayne-Westland Community Schools will offer FREE breakfast and lunch to all K-12 students.
August 29, 2018
First Day of School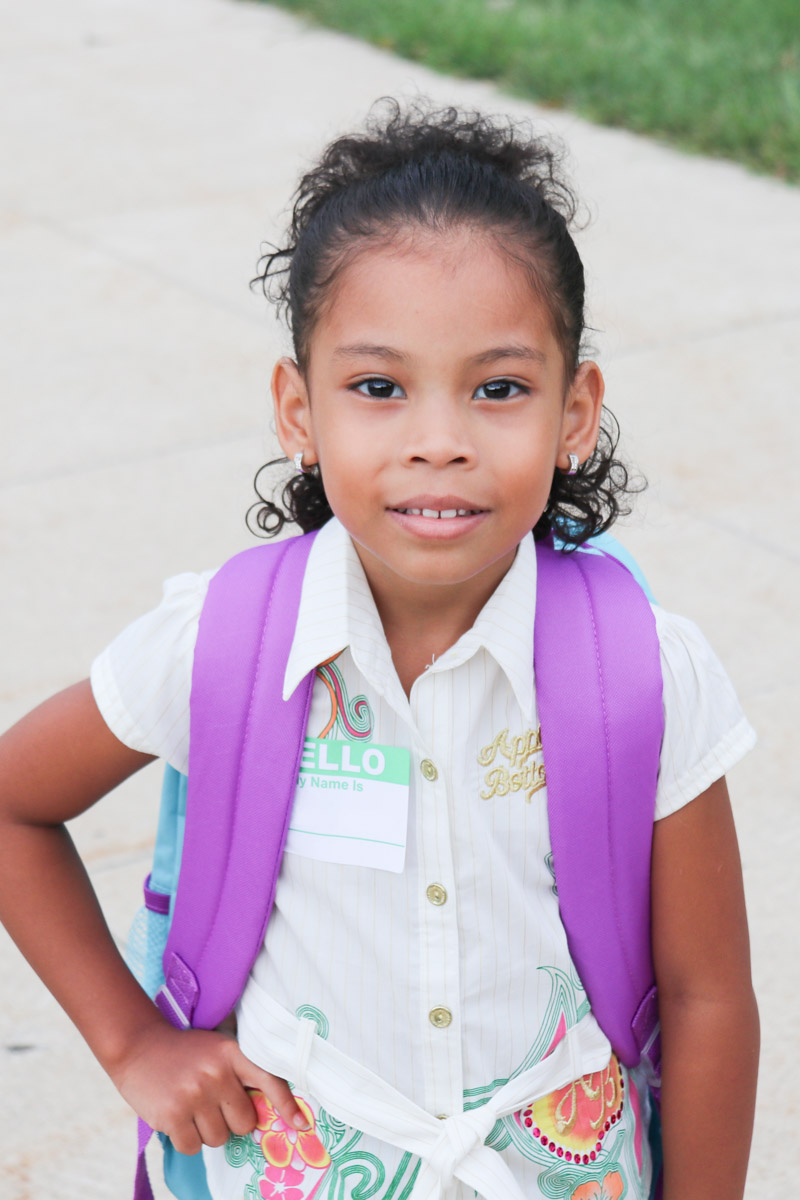 We had such a great time seeing all of our new and returning students. Let's make this 2018-19 school year the best one yet.

August 29, 2018 - First Day of School
Attendance Line: 734-419-2656
Student Hours: Full Day: 9:00 am - 3:50 pm
AM Half Day: 9:00 am -12:10 pm
Hamilton Calendar
Hamilton Calendar

‹

October

2018

›

S
M
T
W
T
F
S
1

Oct 1

Book Fair

Hamilton Elementary

2

Oct 2

Book Fair

Hamilton Elementary

3

Oct 3

Book Fair

Hamilton Elementary

4

Oct 4

Book Fair

Hamilton Elementary

6:00 PM to 7:00 PM

BOND Community Advisory Team Meeting

Hamilton Elementary

Our Community Advisory team includes:

1 parent from each school
1 staff member from each school
1 union rep from each school

Meetings will take place at the Dyer Senior Center, 36745 Marquette St, Westland, MI 48185

We hope to see you there and hear your thoughts!

5

Oct 5

Book Fair

Hamilton Elementary

6
7
8
9

Oct 9

6:00 PM to 7:00 PM

Bond Community Forum

Hamilton Elementary

Please come and share your thoughts as we discuss the upcoming bond.

David Hicks Elementary
100 Helen
Inkster, MI 48141

10

Oct 10

4:00 PM to 6:00 PM

Little Caesars Pizza kit delivery

Gym

Hamilton Elementary

11

Oct 11

6:00 PM to 7:00 PM

Bond Community Forum

Hamilton Elementary

Please come and share your thoughts as we discuss the upcoming bond.

Stevenson Middle School
38501 Palmer
Westland, MI 48186

12
13
14
15

Oct 15

8:15 AM to 9:15 AM

PTA meeting

Hamilton Elementary

16
17

Oct 17

9:00 AM to 1:00 PM

Kindergarten Orchard field trip

Hamilton Elementary

18

Oct 18

5:30 PM to 6:30 PM

Parent Math Night

Hamilton Elementary

6:00 PM to 7:00 PM

BOND Community Advisory Team Meeting

Hamilton Elementary

Our Community Advisory team includes:

1 parent from each school
1 staff member from each school
1 union rep from each school

Meetings will take place at the Dyer Senior Center, 36745 Marquette St, Westland, MI 48185

We hope to see you there and hear your thoughts!

19
20
21
22
23

Oct 23

6:30 PM to 8:30 PM

State of the District

John Glenn High School Auditorium

Hamilton Elementary

Please join Dr. Holt and the Executive Cabinet as they present the 2018 State of the District Address at John Glenn Auditorium from 6:30 pm to 8:30 pm.

24

Oct 24

Wear Orange for Unity against bullying

Hamilton Elementary

9:00 AM to 12:00 PM

1st grade field trip to the orchard

Hamilton Elementary

25

Oct 25

Wear black to Black out bullying

Hamilton Elementary

6:00 PM to 8:00 PM

Skatin Station Hamilton Costume contest

Hamilton Elementary

26

Oct 26

5:30 PM to 6:30 PM

Spooktakular

Hamilton Elementary

This event takes place at Wayne Memorial High School from 5:30pm to 6:30pm

This is a FREE family fun event open to all Wayne-Westland students (6th Grade and under). There will be trick or treating, Halloween skits, and treats. Dress appropriately!

At 7:15pm, please join us at the football field for a special show "Friday Night Lights," presented by WMHS Zebra Marching Band!

27
28
29
30
31

Oct 31

1/2 day dismissal 12:10

Hamilton Elementary

9:45 AM to 10:15 AM

Halloween Parade

Hamilton Elementary